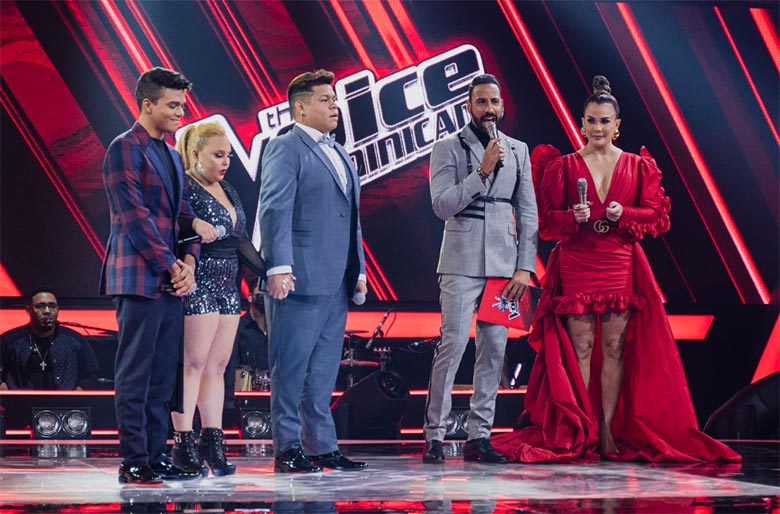 Por una suma de 25 millones de pesos, los organizadores de The Voice Dominicana demandaron a los presentadores y coaches del programa televisivo.
La noticia la dio a conocer la comunicadora Luz García, quién fue presentadora del reality show durante las dos emisiones realizadas en el país.
Al ser entrevistada por el periodista Richard Hernández, García confesó que tanto ella como a sus compañeros fueron demandados "por difamación".
La demanda surge luego de que el equipo del programa denunciara supuestos incumplimientos con el acuerdo de pago.
A inicios del mes de mayo los coaches del reconocido concurso de canto, Milly Quezada, Eddy Herrera y Alex Matos; sus conductores Luz García y Jhoel López; y su productora general, Angie Rodríguez, se refirieron al tema a través de un comunicado.
«Estos talentos, formaron parte de este proyecto a través de un contrato formal que lamentablemente se ha incumplido desde hace un tiempo y tras conversaciones con los productores no han dejado más opción que la de hacer pública la situación», leía parte del mencionado documento.
Por la acción fueron señalados los ejecutivos del programa, Ariel Nina, Nixalys Espinal y Rafael Díaz.
Según el cantante Eddy Herrera, The Voice Dominicana le debe una suma de 28 mil dólares, aproximadamente 1 millón 523 mil 200 pesos.
Mientras que a Luz García, se le debe un monto de 22 mil dólares, aproximadamente 1 millón 210 mil pesos.